Whale OWL Carousel is a Touch Enabled jQuery plugin that lets you create beautiful responsive carousel/ slider/testimonial (Quote Rotator) with tons of options include lightbox and dashboard carousel generator.
With Whale Owl Carousel you can predefine lists of carousels in the dashboard, sort items with drag & drop, then simply show them in as many places as you like on your pages.
Owl Carousel comes with tons of features and options for any customizations you will need.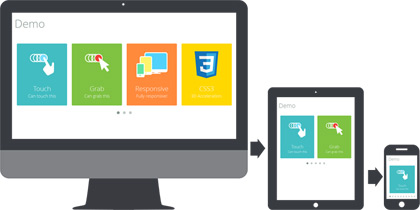 Below you will find a summary of all options available:
Responsive
76 animation effects [NEW]
Capability to set number of items for different devices
Google fonts embed [NEW]
Fullscreen Slider
Lightbox (touch enabled)
Carousel generator at Dashboard
Testimonial / Quote Rotator
Add Header/Description/Link (External, Internal) for every slide
Image Size: Width And Height
Carousel Bg Color
items: This variable allows you to set the maximum amount of items displayed at a time with the widest browser width
Items Desktop: This allows you to preset the number of slides visible with a particular browser width.
Language file included
see more feature here...
See more add-ons by Whale