CACHE & SPEED


CMS SETTINGS
This is the ideal configuration for Speed & Optimized performances
Step #1
1. Do this step when the website has been completed and it's in production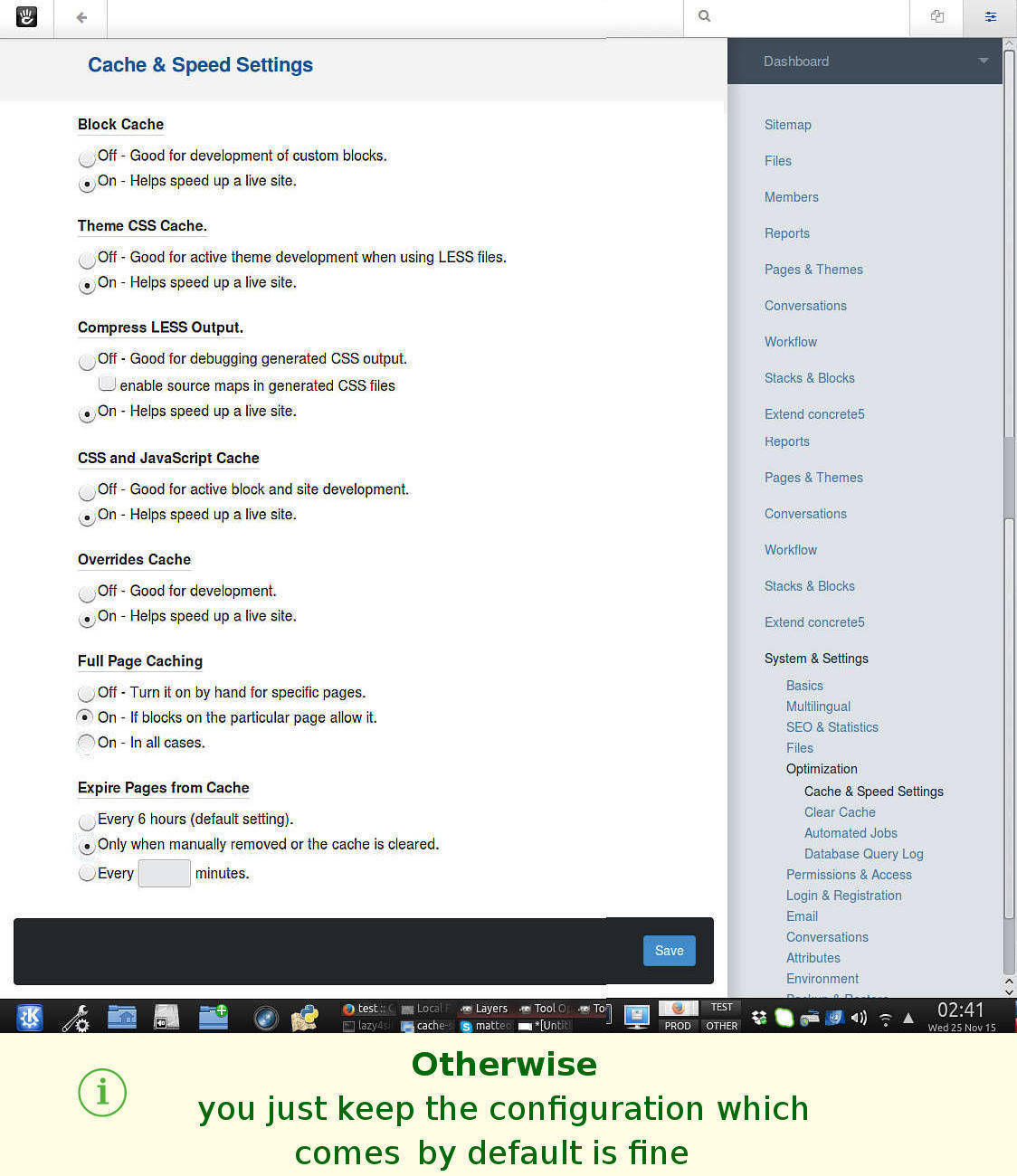 ---
CACHE & SPEED


WEB SERVER SETTINGS
This is a good tip for Speeding up & Optimizing website performances
Step #2
2. Do this step when the website has been completed and it's in production
INFO: What is Leverage browser caching?
Page load times can be significantly improved by asking visitors to save and reuse the files included in your website.
Reduces page load times for repeat visitors
Particularly effective on websites where users regularly re-visit the same areas
Benefit-cost ratio: high
Access needed
General guidelines for setting expiries:
Truly static content (global CSS styles, logos, etc.) - access plus 1 year
Everything else - access plus 1 week
How to do it!
Get this htaccess file:

download

Rename it .htaccess (yes, you add just a dot in the front) and Save it locally
Place it within the document root of your website:
(e.g. /www/YOUR-WESITE-NAME/public_html/)
NB: Please backup your existing .htaccess on your website before overwriting it, if there is one there already.
Test again the performances here:

gtmetrix.com
---
Step #3
3. At this point your website should be quite fast, between 80% and 95%