Simplify your concrete5 SEO.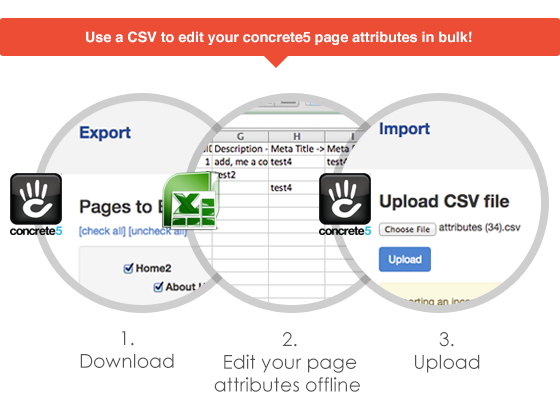 Download a list of pages and edit all their page attributes en-masse in the spreadsheet of your choice.
There is no easier way to perform mass edits of attributes for your SEO. At a glance, you can see every attribute associated with your pages and adjust details such as the page title, description, tags or any other attribute directly within a spreadsheet. When you've finished, just re-upload the finished CSV and let the SEO Power Tool import the changes.
Edit large chunks of content simply, quickly, easily — and offline!
For Marketing Managers, this tool should be an essential part of your toolkit.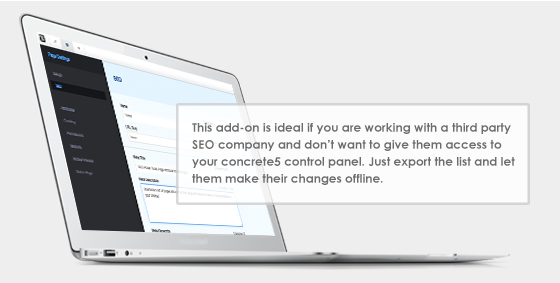 Fully tested on sites with over 1000 pages.
Typical uses include:
Updating your SEO Page Title and Descriptions
Changing or Adding Tags to your Blog Posts en-masse
Counting character lengths of SEO Meta Tags or Descriptions
Fixing spelling mistakes in Page Summaries or other Attributes
Mass changing "exclude_from_nav" or other attributes
Simplifying daily marketing exercises.
Mass adding of newly created attribute values to older/existing pages
Sharing the CSV in Google Docs for collaborative working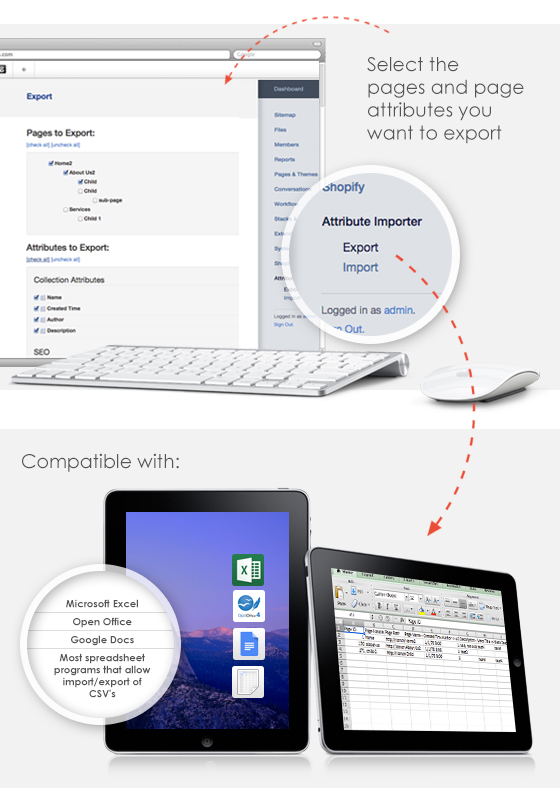 The following themes are also developed by Datasouth and offer the same first class support:
For SEO, we highly recommend our Page Attribute Import and Export Tool which allows you to download and update your meta-tags with a CSV file
Datasouth is committed to customer satisfaction and endeavour to answer all support queries same day if submitted before 3pm UK Time.